What is an Explosion Protection Document?
An Explosion Protection Document is an official document in which is decribed what the explosion hazards in a company are and how they are controlled.
Legal framework within EU
Each country has its own legal framwork for ensuring the health and safety of workers. Within the EU, this is, with regard to explosions safety specified in Directive 1999/92/EU. This international EU legislation is incorperated in the national legislation of member countries.
As an example: In the Netherlands, companies are obliged on the basis of the Working Conditions Act and the Working Conditions Decree. Specifically, article 3.5c of the Working Conditions Decree states:
"The hazards associated with explosive atmospheres and the special risks that may arise from them shall be assessed as a whole within the framework of the risk inventory and evaluation referred to in Article 5 of the Act before work commences and in the event of any significant change, extension or conversion of the workplace, the work equipment or the work process, and recorded in writing in an explosion protection document."
Subsequently, paragraph 2 of this article indicates that the assessment must include "an assessment of the likelihood of the occurrence and continuation of explosive atmospheres." In other words "the Atex zones must be established" because the Atex zones depend on this occurrence and persistence of explosive atmospheres.
Which companies have to obligation to have an Explosion Protection Document?
An Explosion Protection Document is mandatory for companies where an explosive atmopshere may be present. So, this obligation is for companies who use during their proces of work flammable substances, like gases, liquids or flammable dusts. Typically, its not an obligation for manufacturers of equipment that is used within possible hazardous atmospheres. Neither for manufacturers who manufacture installations, where during its use explosive atmospheres could be present. Since an explosion protection document finds its legal framework within the EU Workers Directive its not an obligation in relation to CE-marking of new equipment to be used in explosieve atmospheres.
So, an explosion protection documents is mandatory for companies where an explosive atmopshere may be present. One can think of the following kind of companies/sectors, but not limited to:
oil and gas inductry
automotive
coating companies: spray and powder
pharmacie
chemical
waste materials
wood working factories
biomass companies
drying plants
food companies
breweries
distilleries
gas stations
geothermal companies
Actually, all companies which use flammable substances or where flammable substances can be present within the process, must have an explosion protection document.
What is described in an Explosion Protection Document?
In general, the content of an explosion protection document must describe the explosion risks within a company and all the measures that are taken and must be taken to minimize the explosion risks. Typically the following content is within an EPD:
Hazardous Area's
description of the company and its processes
description of the flammable substances and its relevant substance parameters, like flashpoint, vapor pressure, LEL etc.
an assessment of the hazardous areas and Atex zones within the company
an overview of measures that are taken or can be taken in order to minimize hazardous areas
ventilation plan with ventilation capacities, area dimensions and area volumes
a drawing of the resulting hazardous area within the company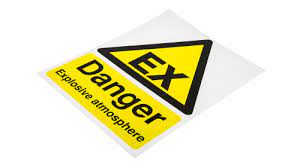 For hazardous area classification of installations or workplaces with flammable substances or gases Hazcalc can be used.
Prevention of ignition sources
an inventory and risk assessment of possible ignition sources within the hazardous area's, like static electrocity, lightning or during hot work, maintenance activities etc.
an inventory and control of installed electrical and mechanical equipment within the hazardous area's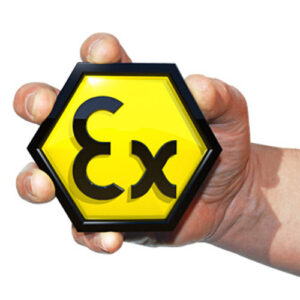 Overview of mitigating measures
an inventory of measures that reduce the effects of explosions, like bursting disks/plates, (chemical) explosion suppression systems, explosion isolation systems and explosion resistant equipment
Procedures, training and maintenance
training programs of employees in relation to explosion safety
responsible person for the explosion protection document
procedure for using non-ex tools and equipment for infrequent work within hazardous area's
procedure for gas-measurements
procedure for inspection and maintenance for possible leak sources of flammable substances
procedure for inspection and maitenance of Ex certified equipment
procedure for inspection and maitenance of equipotential bonding and earthing
etc
It is quite clear that it is very important to minimize the hazardous areas within a company as much as possible. ONe of the things is to assess hazardous area's properly, because once an area is assessed as a hazardeous area, all other control measures to prvent ignition sources must be taken. See our page about the importance for choosing the right method for HAC.
Who may compose an Explosion Protection Document?
Given the complexity of controlling explosion risks, it is obvious that an explosion protection document should be composed by a competent person. However there are no specific global or EU rules about who may compose an EPD.
This is typically regulated by national lesgislation. National legislation can prescribe specific procedures for mandatory reviews of the EPD by a thirt party.
The IECEx 05 scheme provides personell competence requirements for sereval subjects in relation to explosion safety.